Integrations for accessing automated people analytics made easy with Deel
Connect illumin8HR with Deel and save time getting to the root causes of your people trends with automated HR reports, insights and forecasts.

Integrations for identifying connections, trends and people risks across your employee data – before they impact your business – with Deel
About Deel
Deel provides businesses of all sizes with global payroll and compliance solution that streamlines international hiring. With Deel's automated onboarding, payroll, and compliance processes, companies can quickly hire and pay individuals from anywhere in the world, all within a matter of minutes.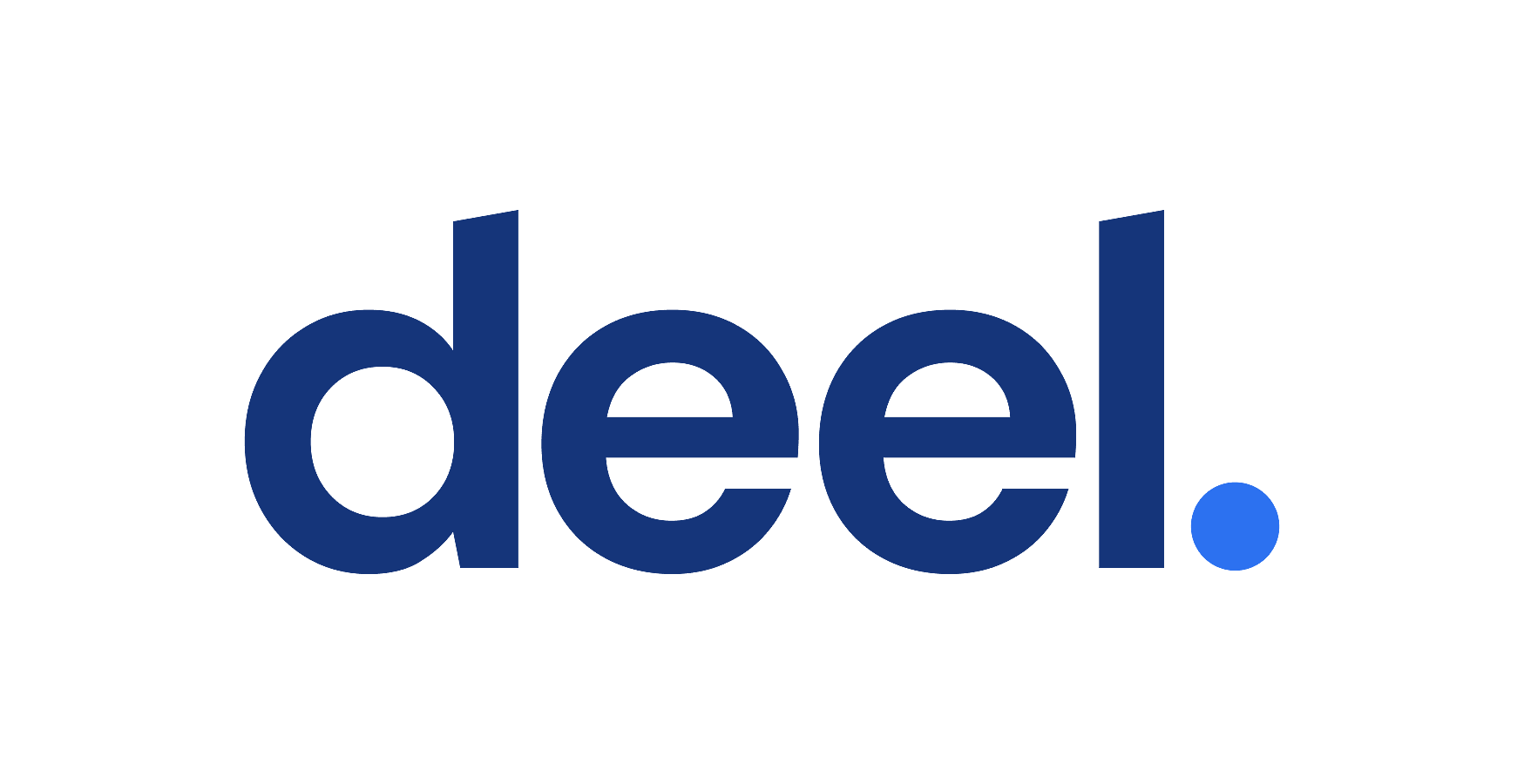 Deel + illumin8HR Integration
By connecting your Deel account to illumin8HR, you can join the dots between your absence, sickness, retention, payroll, costs, DEI and other HR and business data. Get automatic reports, insights and alerts identifying connections, trends and outliers across your employee data and uncover the root causes of your biggest people risks before they impact your operations. Manage and mitigate risks, reduce costs, and save valuable time.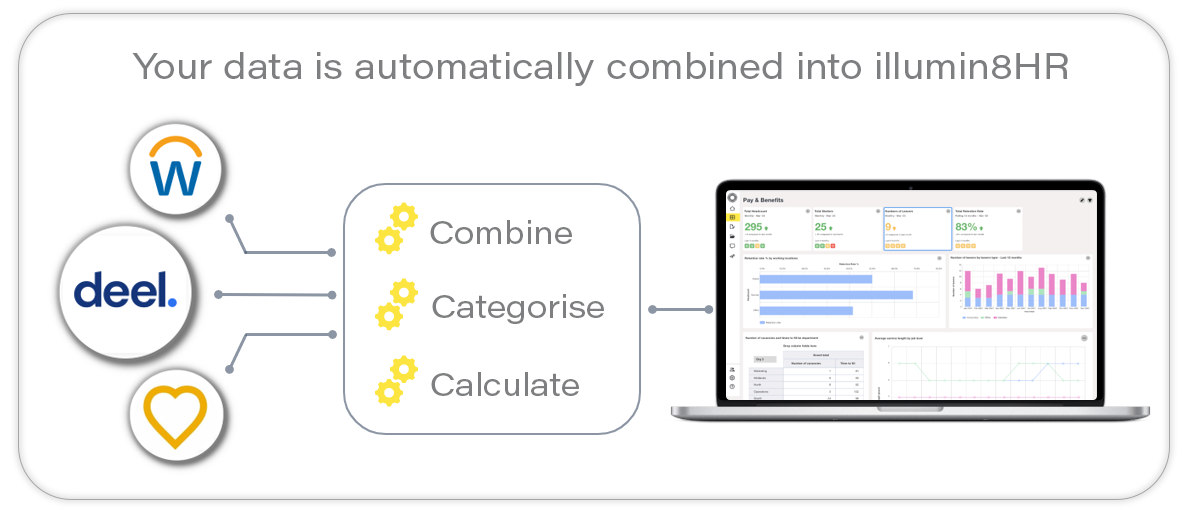 Benefits
Best practice reporting
Access automated reporting, out-of-the-box metrics, KPIs and dashboards
Automated insights and alerts
Automatically identify key people trends that require action without relying on data analysts
Inform decisions
Detect root causes, access relevant content and enable collaboration, decision-making and action taking
Drive actions
Create automated action plans driven by behavioural nudges
Measure impact
Understand and track impact of corrective actions with automated forecasting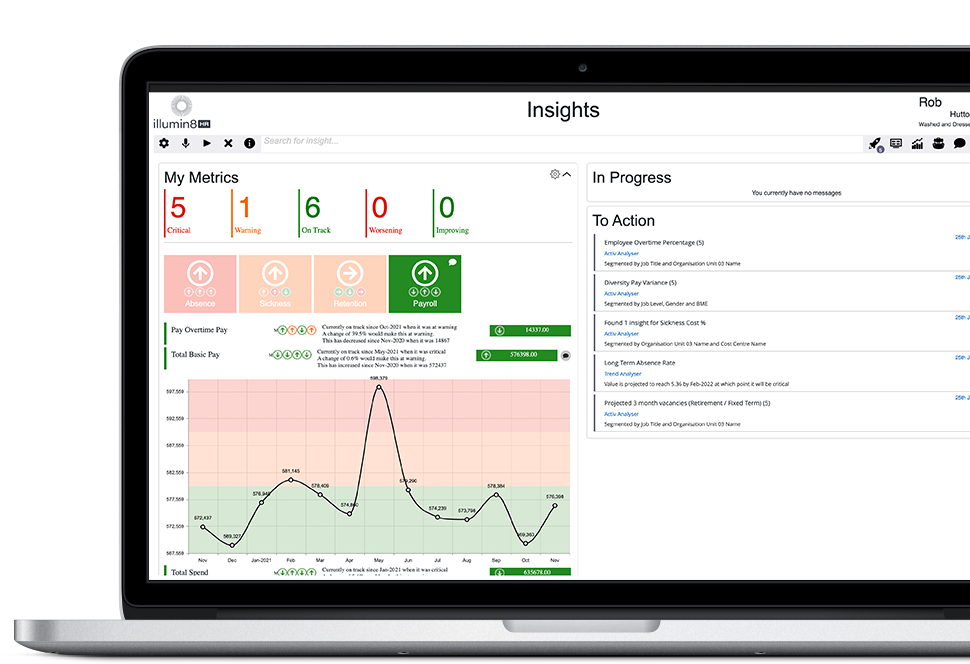 Get Started
To get started with your free trial: ​
Contact us for your illumin8HR login details

​

Login in to the illumin8HR Data Transfer Centre

​

Select Deel from the list of integration partners

​​

Your data will be automatically imported and combined

​

Access your dashboards and insights

​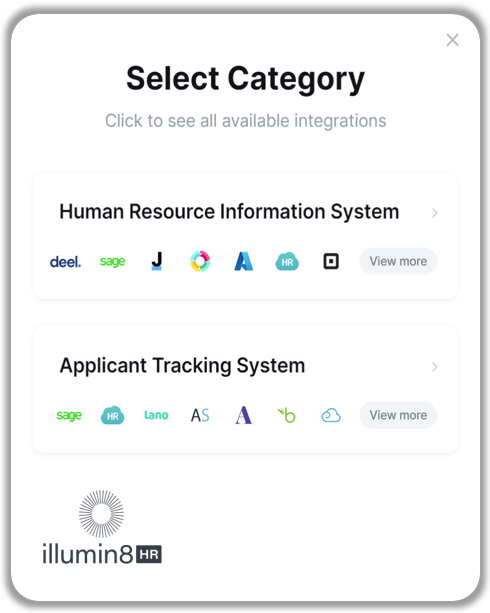 Mitigate risks, reduce costs and improve your HR efficiency by uncovering the root causes to your people trends in just a couple of clicks